Activities for Camps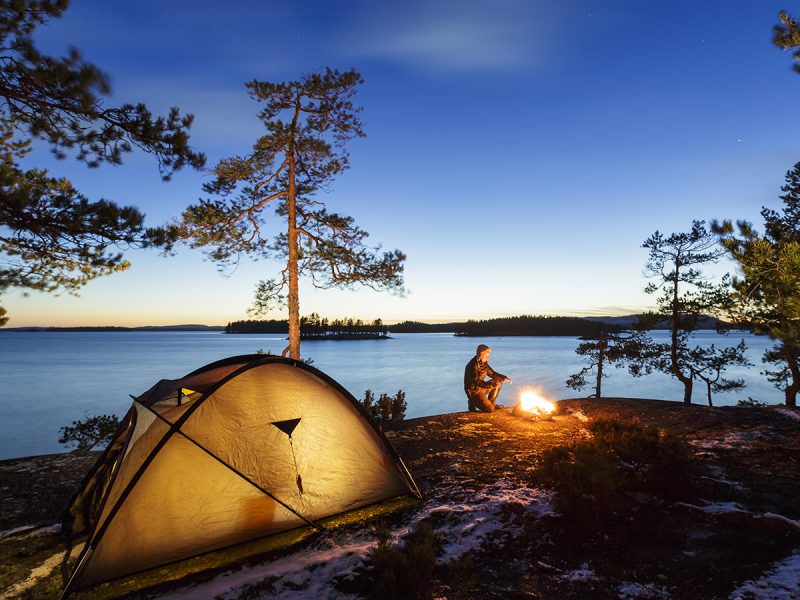 The good weather is approaching and it is time to start thinking about camping for children or youth groups. The camp activities are one of the issues that monitors like most to organize so they amuse the participants.
It is a good way to have a great time, socialize and work on other interesting aspects for the individual and for the group. These outdoor camp games for children, young people and adults will help you make the most of your leisure time at your next camp.
The Constellations Game
It is one of the camp activities that can be carried out with participants of any age. The night of the game will not be slept in tents but in bivouac, in the open air in sleeping bags.
To begin with, all participants must be divided into teams. Each team will have a star guard who will receive a flashlight and a rope. All team members must be attached to the rope each time they come out of their bags and only have a flashlight and stars to guide them.
The dynamic is to identify as many constellations as possible. In the camping area each team will create a circle with their sleeping bags. In the center, with stones, pineapples or other objects of nature will reproduce the constellations they see in the sky.
In the morning the monitors will see the constellations of each team. With the help of a celestial map they will help them to identify the name of each one of them.
It is not one of the competitive camping games. It's about having a good time, getting started in identifying the stars and learning to observe the firmament, working as a team.
The Danger Game
It is one of the games for summer camps aimed at working confidence in peers. For this game is recreated a circuit with objects that form obstacles. To do this, random pairs of participants are formed who will line up on the circuit to cross it overcoming the obstacles.
Once the tour is over, they are blindfolded so that they can walk again, now one by one and with the help of their partner's instructions. Without the participants knowing that he is blindfolded, the objects are removed from the ground and their partners will give them instructions to pass the test pretending that the objects are still part of the circuit.
Orientation Games
Among the funniest outdoor camp games, there is no shortage of orientation games. There are many games of this type to do day or night. Depending on the age of the participants and the type of terrain can become more or less complicated.
With small children it is ideal to do it during the day and in groups rather than in pairs. A map and a compass are basic elements for each group. With simple riddles they are given clues that will give them information about the grades at which each point of the route is located.
At each new point they should find a reward and a new clue to get to the next point. The reward can be a garment that shows that they have actually found that point. Or things like trinkets for kids or adults.
The idea of this type of camp games is to learn how to orient yourself, use maps and compasses and have a good time. You can make a competitive plan to see which team arrives first. Or in a collaborative way, all together.
Hiking Routes
Not all fun camp activities need to be games. What would a good camp without a route or hike? Preparing backpacks and canes for a day's walk is perfect for getting to know the environment better, exercising and having a great time. Also if you have a dog you can enjoy to the maximum with this selection of routes.
Camper Olympics
It's about organizing a mini Olympics in which each team must show how good campers are their members. They are very fun, easy to carry out and playful camp games. But it is also a good way to learn how to behave as campers for the little ones. And a fun challenge for the older ones.
Some possible tests:
Check which equipment is quickest by disassembling and reassembling your tent.
Make relay races to fill your canteen in a fountain and bring it full to the start/goal.
See which team is faster by filling your backpack with a list of necessary equipment.
Be the fastest by putting waterproof covers on your backpacks.
Find the perfect orientation and assemble a windbreak structure for a bivouac simulation.
Mountain Bike Excursions
It's a very fun and active way to get to know the surroundings. Look for nearby points of interest that can be reached safely by bicycle. When it comes to activities for children's camps, try to avoid them having to go out on the road.
Choose excursions in the countryside that are accessible for the age of the participants. Hermitages, fountains, centenary trees or viewpoints can be the points to visit during the excursion.
Species Identification
Among the activities and games for more instructive and fun camps is the identification of species. When it comes to trees and shrubs, especially perennials, the steps for identification are like clues to a contest. Who will hit first in front of which tree is it?
A fun way to learn to identify species is through field notebooks. The idea is to form teams. Each team will carry a species identification manual. And each member of the same a notebook and drawing material.
They will create in their notebook a manual about the area, pointing out how to get to each identified tree or shrub specimen. You can collect data on the tree by drawing its leaves and fruits if you have them. They can also simulate their bark in a drawing. Or learn how to calculate the height of the tree based on the height of a companion.
These camp games and camp activities are simple and fun. A great way to have fun in a group at any age.
Recent Posts
Gallery




Like Us On Facebook
Video
Categories